How do I change my temporary or permanent email password?
Changing Your Email Password in the Webmail Portal
Your personal email password can be changed at any time from inside our webmail interface.
Point your browser to http://webmail.yourdomain.com where "yourdomain.com" is really your actual domain name (or copy and paste it in), then login to the webmail portal using your full email address as your username (example: somebody@yourdomain.com) and your temporary password. If we recently issued and emailed you a temporary password to reset your account information, please use that temporary here and change it to a permanent password now.
Just use the option under which is on the upper right side of the webmail window. When you're done, logout (upper left side) and then bookmark the URL to the web portal or save as a "Favorite" so you can find your way back if you ever want to.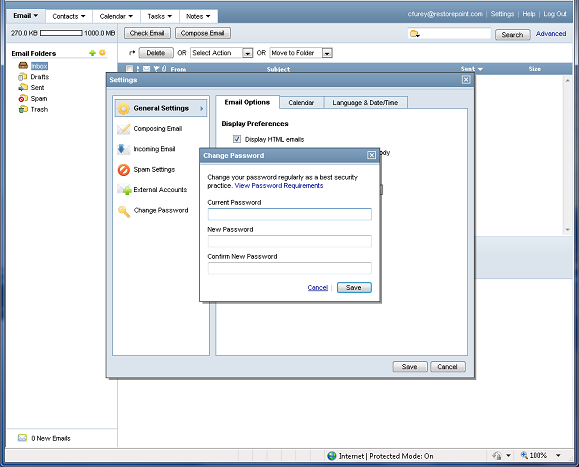 If you need direct personal assistance call 203-648-9906 option 1.