October 25th, 2013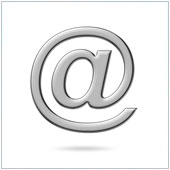 Marketing is an important business function and one method of marketing is email marketing. There are so many different schools of though on email marketing that it's no wonder that many companies still struggle with developing campaigns that actually work.
Here are 4 tips to help you develop a successful email marketing campaign.
1. Database
If you have had an email newsletter or marketing campaign for more than a couple of years you likely have a large or fair-sized contact database. A problem many businesses run into is that their contact databases are simply out of date. Emails are sent to accounts that have been closed, or to recipients who have moved jobs. An out-of-date database can really hurt the effectiveness of email marketing. So, with this in mind,  check after every newsletter or emailed campaign for bounced email messages.  Take the time to delete bounced email addresses from your list and to update information like names, positions, email addresses, etc.
2. Purpose
When developing a campaign take time to define the purpose, what do you want the recipient to do. From there, develop the content and layout around that purpose. Be sure to define the type of people you want the email to reach because this will make it easier to define a recipient list from your database.
3. KISS
Many email marketing initiatives fail because there's too much information or has an overly complex layout and sign up procedure. Write content that gets to the point and tells what the audience needs to know in a clear and concise manner.
Use a clean layout with ample white space and only use essential information. Images and design should also drive attention to the most important content.  Beyond that, content should also be optimized for mobile devices. Because so many people read email on phones and tablets if your content doesn't scale to fit smaller screens it will likely just be deleted.
4. Get help!
Email marketing can be complex. Try working with different email marketing providers to see what works for you, your content and what provides the best results. Email services like MailChimp or Constant Contact have easy to use tools to help you design and manage your own email marketing campaign.
We're always happy to answer your questions about IT related topics.  Call us at 203.987.4566 or email support@virtualdensity.com.
Published with permission from TechAdvisory.org.
Source.