We got a call today from a panicked customer today.  He said, "Microsoft called me today and I gave them access to my office computer and my home computer...."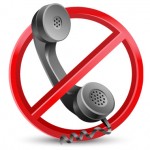 No, Microsoft didn't call you.  I wrote about this in May and it's still true in December. It's not that they don't care; it's that they're not montoring your PC.  No matter what the stranger on the other end of the phone says.
There are several simple things you can do to keep your PC safe:
Set Windows update to automatically download and install important patches.  If you don't want Windows to do it automatically, then be sure to check and install manually on a regular basis so your PC is protected.
Use anti-virus software and make sure it's also regularly updated.  Scan your machine on a regular basis.  Most AV software packages will allow you to schedule a scan.  Schedule scans for off hours and be sure to leave your machine on during that time.
Think before your click on links or attachments in emails.  We've seen a growing number of emails with questionable attachments lately.  If you get an email from an unknown person or business that has an attachment, delete it.  If you want to check on the veracity of the email, call the sender.  If there's no contact information in the email, it's a good bet that's bogus anyway.
Be careful where you go on the internet.  There are a lot innocent (and not so innocent) looking sites out there that are just chock-full of crap.
You are your own best defense when it comes to keeping yourself safe whether it's online or in person.  Think twice and use your best judgement.
Virtual Density provides outsourced corporate IT service, we take a proactive stance in preventing technical issues from popping up in the first place. We can fix problems before you even know they exist, and we can do it without distracting you from your core work.  That means we you can boost to your day-to-day productivity - and therefore profitability.
Have questions about your office IT?  Call us 203.987.4566 or email cloud@virtualdensity.com.  We're here to help!